Two schools of VIBGYOR High Group of Schools from Mumbai have been recognized with 'Social Action Award' by Indian Development Foundation (IDF), formerly known as Indian Leprosy Foundation. Mr. Shim Mathew, Principal of VIBGYOR High Goregaon School and Ms. Sunita George, Principal, VIBGYOR High Malad School were felicitated by Dr. Ganesh Raja, COO, Kotak Education Foundation at an event held at ISKCON, Juhu, recently.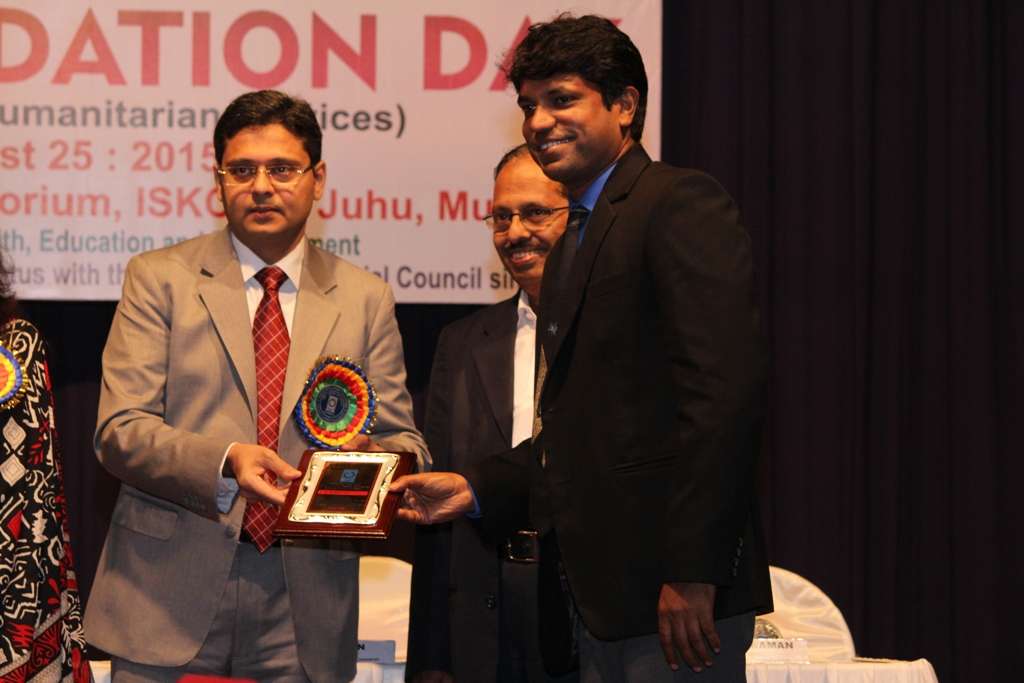 VIBGYOR High schools have been associated with Indian Development Foundation as a part of their Student Social Responsibility Cell. These Schools have been undertaking various initiatives to promote community service amongst students and create a sense of responsibility within themselves towards the community at large. Few of the activities conducted by the schools are teaching the underprivileged children and students with special needs through the Bal Gurukul Programme in the schools identified by IDF; W2K (waste to knowledge) initiative, wherein, the students collected old newspapers which were sold and the amount generated from the same activity was used to create libraries for underprivileged children in rural areas; Women Empowerment Programme by providing assistance to the Women Help Centres and a lot more.
Expressing his views, Mr. Shim Mathew, Principal of VIBGYOR High Goregaon School said, "At VIBGYOR High, our constant endeavour is to challenge the mundane practice and go beyond the ordinary. We aspire to guide our students in finding the special quality that helps them stand apart in the society. Through our Student Social Responsibility Cell, we encourage our students to become a responsible citizen by understanding the society's problems and serving to their needs. We are thankful to Indian Development Foundation for recognizing our contribution and motivating our students."
Commenting on the occasion, Ms. Sunita George, Principal of VIBGYOR High Malad School said, "At VIBGYOR High, we always aim at holistic development of students by encouraging activities beyond classroom. We believe that participation in social initiatives not only introduce our students to the outside world at a young age, but allow them to create a better nation to live in, by making their valuable contributions to the society. I am also thankful to Indian Development Foundation for giving us opportunities to contribute to the society and also for recognizing our efforts."
Indian Development Foundation is engaged in health, education and development activities. IDF carries out health education programme for students and raises voluntary donations to support humanitarian causes. It is currently in its 32nd year, dedicating services to the welfare of the underprivileged in the society.