VIBGYOR High honoured with K-12 school chain of the year – west zone and Best sport
empowerment awards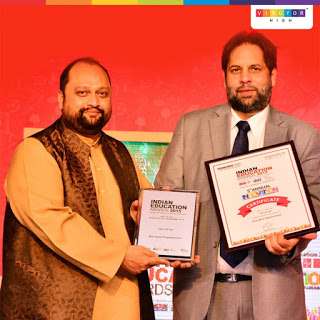 VIBGYOR High group of schools, a leading chain of schools in India has received "K-12 school
chain of the year" in west zone and "Best sport empowerment" awards at the 5th annual Indian
Education Congress 2015, convention held yesterday in New Delhi. These are one of the most
prestigious awards from various other categories that recognize excellence in education sector.
K-12 Education Awards are given to the schools as an expression of gratitude for their
extraordinary contribution in the Indian education sector. K-12 school chain of the year award

aims to recognize a significant contribution by K12 chain of schools that has engraved
exceptional education quality in all its schools by maintaining uniformity in education delivery.
The best sport empowerment award recognizes the schools that have developed opportunities
for sports empowerment with an extensive participation & achievements in sports and other
physical activities.
Upon receiving the awards, Mr. Rustom Kerawalla – Chairman and Managing Director,
VIBGYOR High Group of Schools said, "We would like to dedicate this award to our 25000
students, 2500 teachers and 114 sports coaches, who have made this achievement possible with
their dedicated efforts. This award is a source of great pride and encouragement to our
institution that reflects our commitment to create a highest quality driven education institute in
India. We are thankful to the organizers of Indian Education Congress for recognizing and
honouring us."
Indian Education Congress is the only conference that brings together education industry
veterans and provides a platform to discuss various issues in education sector and bring
attention to most excellent practices and innovations of the industry.